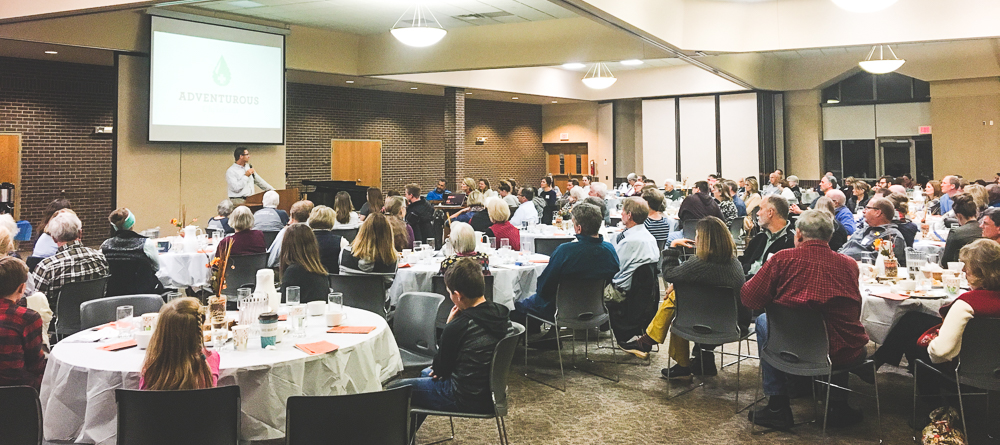 On October 28th, over 100 folks came to our annual fundraiser for Adventurous Christians. We got to hear personal testimonies from AC guests and ministry updates from Brad Shannon and Dave Cairns. It was a wonderful celebration of what God is doing at AC!
The guests in attendance raised $25,220 for the ministry of AC. We are incredibly thankful for the generous hearts of those who gave. These gifts make it possible for us to carry out our vision to change lives. Thank you for supporting camp – with your prayers, time & gifts.
We are also thankful to everyone who donated auction items and those who volunteered at the banquet. We couldn't pull this off without you! Blessings from the Trail.
We are excited to announce the name of AC's new retreat building – Portage Haus! Each room will be named after a unique portage in our area of the Boundary Waters. The building is all trimmed out and we will have carpeting and bunk beds set up in a few weeks ready for the Winter Retreat Season. This coming year we will focus on some of the finishing details in the main area – such as fire place, entryway tile, mudroom, fixtures & furnishings. Thank you for your prayers and support. Check out some pictures of our progress below!