UPDATE: NEXT STEPS KICK OFF DINNER POSTPONED. 
We are following the COVID-19 reports very closely. With the Governor's recommendation to cancel all events with 250+ people, we have decided to postpone our Next Steps Campaign Kick Off Dinner. As you can imagine, this decision was extremely difficult and disappointing to make but the health and safety of our guests is our number one priority. Please check back here later for an update on the future of the event. In the mean time, visit our campaign page to see more details about the Next Steps Campaign. 
You're invited!
We plan to reschedule the dinner and will post the updated  date, location and other details here! In the meantime, you can support the campaign by ordering a print below, or checking out the campaign website. 
Order your print of this custom made collage of our chapel here!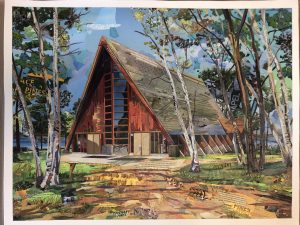 Prints are 11×14 and $100 which includes a $50 donation to the Next Steps Campaign. Fill out the form below to order your print of the custom collage of the chapel by Nate Stromberg, and proceed to our PayPal to make payment.
Please note: We plan to submit print orders once a month beginning April 1st – you can expect your print to be delivered within the first week of the next month.