Dates:
Adult Women Aug 2 - 6, 2023
Adult Men Aug 2 - 6, 2023
Location:
NEW in Summer 2023 – Adult Canoe Trips! These trips are open to any adult (18 and older) who wants to have a Wilderness Experience in the Boundary Waters.
Registration for Adult Canoe Trips will open on Tuesday January 3rd. 
Space is limited for these trips – we recommend you sign up early!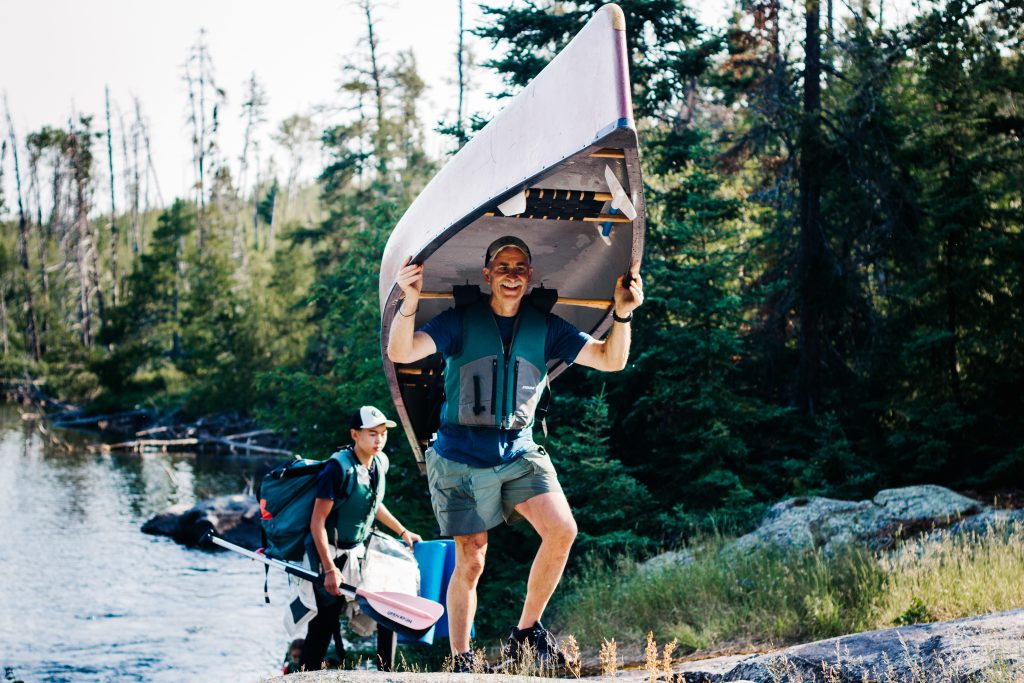 ADULT Canoe Trips
AC specializes in guided Canoe trips and Wilderness experiences that encourage campers to take a next step in Christian faith.
Life today is busy.  We find ourselves without margin both socially, in work and family life.  Our interior lives wish for space to be without pressure – to rejuvenate.  If you are looking for a chance to learn and experience something new that takes you out of the normal spaces of your everyday, come join us for a few days of learning, physical adventure and rest.  Together we will explore how to live life in a balance of opposing needs. Along with traveling through creation we will put aside time to discuss God's character and the love, peace and joy He desires for us. We will teach or refresh any skills needed for this outing.  No previous experience necessary.
Once you arrive at AC you will meet your trail guide who will be with you through your whole adventure. Your guide will help you learn the skills and use the gear needed to travel in the backcountry.  AC Guides also facilitate and help your group process the spiritual and community aspects of the experience. This summer, we are ensuring a safe and healthy canoe trip experience.
These trips are designed for individuals or small groups of friends (2-4). If you are interested in a Group Canoe Trip, click here for more details.
Please note: our camp operates within the Boundary Waters Canoe Area Wilderness in the Superior National Forest.  As a BWCAW Cooperator, this business is an equal opportunity service provider.