Packing List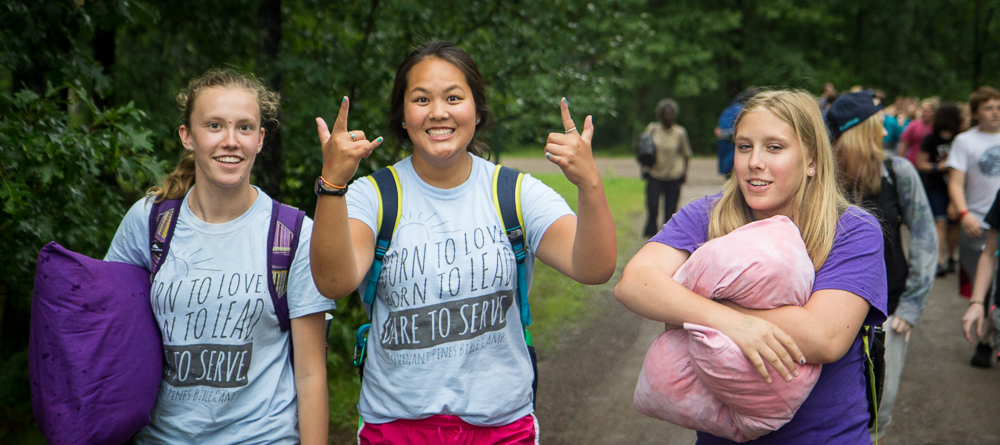 Below is a list of items that your child should pack before they leave for camp.
Sleeping bag or bedding
Bath towel & washcloth
Rain gear
Tennis shoes
Underwear
Toiletries
Sunglasses
Flashlight
Water Bottle
Pillow and case
Beach sandals
Sweatshirt or fleece jacket
T-Shirts
Shorts and long pants (jeans)
Stationary, stamps, postcards
Bible
Sunscreen
Dirty clothes bag
Beach towel
Swimsuit
Hat
Socks
Toothbrush and toothpaste
Notepad and pencil
Insect repellent
Pajamas
Long sock for big games
Tips: Mark all clothing with camper's name. Mark sleeping bag with camper name and bus stop pickup. Many people use trash bags to hold sleeping bags.  Clearly mark them for ease of identification.
Money: This summer we are going cashless! You can add funds to your camper wallet account for campers to purchase things at the canteen, camp store, craft hall and other areas around camp. Canteen items are $1, Craft Hall items range from .25-$3.00. For a sample price list of our camp store items, click here.
Medications/supplements must be in original containers with detailed instructions and camper's name.
Please leave at home:  CELL PHONES, electronic games, expensive jewelry, fireworks, computers,  Tobacco, tobacco products, alcohol and illegal drugs are prohibited at Covenant Pines.