Located just 2.5 hours North of the Twin Cities, Covenant Pines Bible Camp is a great retreat spot for every season of the year.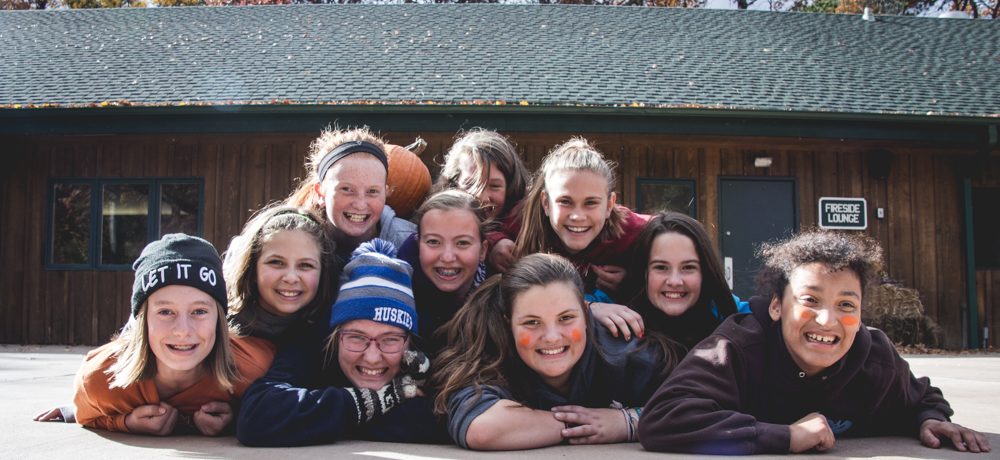 We have been hosting retreats for youth groups, small groups, schools, and entire churches for the past 40 years. We would love to use that expertise to help you craft a retreat. Someone on our staff will be your go-to person as you plan your stay. If you have no idea where to start, we can help. If you already have a clear vision for what you want, we will make it happen.
Below you will find more details about our housing, recreation, and gathering areas. If you have more questions or are ready to book your stay, click on "Request Info" at the top right of this page.
Cost:
$135/person
or less
This rate is all-inclusive. We don't like extra fees for meals, activities, or using our sound system. We hope that's okay! The rate above varies based on your choice of housing. For more details about housing, dining, recreation, etc., keep scrolling down.
Questions? Give us a call at 218.768.2610.
Lodging
Bald Eagle Lodge
Bald Eagle is has 8 rooms and sleeps up to 44 people. Each of these comfortable rooms has a sink vanity and is just down the hall from a full bathroom. This homey lodge contains two meeting spaces.
Retreat center
The most central building at CPBC is the Retreat Center. With 16 rooms that sleep up to 75, it's also our biggest lodging space. It's proximity to our lounge area, coffee shop, and gym make it a great option for any group.
Backwoods cabins
Tucked away in the woods of CPBC, these 3 cabins each sleep 10-12. Each cabin has in-floor heating and a private bathroom.
davis lake cabins
These cabins are located on the shore of Davis Lake at CPBC. These 6 cabins sleep between 12 and 17 people, depending on the cabin. All the cabins total can sleep 85. They are all heated and have access to a bath house.
Round lake cabins
These cabins are located along Round Lake at CPBC. These 4 cabins sleep 12 people each. Total they can sleep 48. They are all heated and have access to a nearby bath house.
Meeting Spaces
Lakeside chapel
With capacity for 125 people, this chapel on Round Lake is ideal for a meeting or worship space. The room is equipped with a built-in sound system and projector for all of your A/V needs. The building's large scenic windows and lakeside patio provide a secluded atmosphere that is rich in nature's beauty.
bald eagle meeting room
This space is located inside Bald Eagle Lodge and has a capacity of 150 people. The room is equipped with a built-in sound system and projector for all of your A/V needs at no extra cost. Because it's inside of Bald Eagle Lodge, this is a perfect option for groups in winter.
oak ridge south side
The South Side of our Dining Hall is a multi-purpose room. Sometimes it's used for eating meals, and sometimes it's used as a worship space. This room has a capacity of 200 and is fully equipped with a sound system and a projector.
chapel
Our iconic Chapel is a beautiful worship space. It's a three season meeting space for 200 people on the shore of Round Lake. The Chapel has a full sound system, video projector, and stage.
outdoor amphitheater
With space for 200 people, our amphitheater is a beautiful spot for outdoor worship. It overlooks Round Lake and faces West, making it ideal for sunsets. It also has a built-in campfire pit.
Gathering Areas
Fireside Lounge & Patio
This comfortable, cozy lounge with its beautiful stone fireplace provides a great atmosphere for fellowship and relaxation. Browse  from our collection of board games, card games, and puzzles.
Covenant Grinds
Whether you are looking for an early morning eye-opener or are in need of an afternoon "second-wind," we have what you need. Covenant Grinds provides specialty coffee drinks and teas needed to keep you warm during the winter and awake during the summer. Covenant Grinds is located in Fireside Lounge.
Bald Eagle Lounge
Inside Bald Eagle lodge is a comfortable lounge. It has a beautiful stone fireplace, ample seating, a coffee area, and a kitchenette. You'll also find plenty of board games and puzzles.
Dining Space
Oak Ridge Dining Hall
Great meals are prepared and served by camp's excellent kitchen staff at Oak Ridge. This spacious dining hall has two dining rooms, and the stone fireplace in the lobby offers a very comfortable and inviting atmosphere. Directly across from the main dining room, the Oak Ridge Meeting Room provides a great place to meet and worship.
Recreation
Indoor Activities

Gym

Basketball
Volleyball
Floor Hockey
BlacklightDodgeball
Ping Pong
Foosball

Fireside Lounge

Board Games
Card Games
Puzzles
Fireplace
Coffee Shop

Outdoor Activities

Big Game Field
Ski Trails
Snow Show Trails
Tubing Hill
Broomball
Playground
GaGa Ball
9 Square
Boat Beach
Disc Golf
Pontoon Rides
Hayrides
Request Information
Request information
If you are interested in hosting a retreat at Covenant Pines Bible Camp or Silver Beach, please contact us!
Matt Braun
Camp Director
Covenant Pines Bible Camp
218.768.2610 ext. 115
Email
things to think about before you call
Tell us about your group. We want to get to know you!
What is the purpose of your retreat?
What dates are you interested in?
About how many people will be attending?
What will be your needs in terms of:

Recreation
Meeting Space
Set up needs (AV Equipment, whiteboard, etc.)
Special needs for your group (handicap accessible rooms, special diets, etc.)