SEEING THE BIG PICTURE
2020 FundRaising Campaign
Help Covenant Pines Ministries See the Big Picture after a difficult season of ministry impacted by COVID-19.
I can remember the first time I flew over McGregor in a small plane. It was the early 2000's and I was taking aerial photos of camp for our brochures. (Yes this was before the day of drones). The ability to see all of Covenant Pines Bible Camp and Silver Beach Family Camp was breathtaking. After years of walking the roads, boardwalks and paths, I could now see the Big Picture of camp.
During this season of COVID19, it has been hard at times to step back and see the Big Picture. Our staff spent much of the Spring creating and revising plans only to modify them again as different regulations were released. Our focus was drawn into the details of decision making in order to provide a safe and healthy camp experience.
As an organization whose ministry and business model is predicated on having campers on site the details of our situation can be daunting. As I step back and take in the Big Picture, I am reminded of our reliance on God. God is in control and we are to steward His ministry through CPM.
I invite you to join me in the stewardship of Covenant Pines Ministries. We are endeavoring to raise $250,000 in ministry support donations prior to December 31st.
Dave Cairns
Executive Director, Covenant Pines Ministries 
What We Do With Your Gift:
All money received through this campaign will go toward Ministry Support and in reaching this goal, we will position CPM to be on level footing as we begin the 2021 ministry  season. Deviation from this goal will either strengthen or weaken our financial position. Your gifts will make a difference. Please give generously today.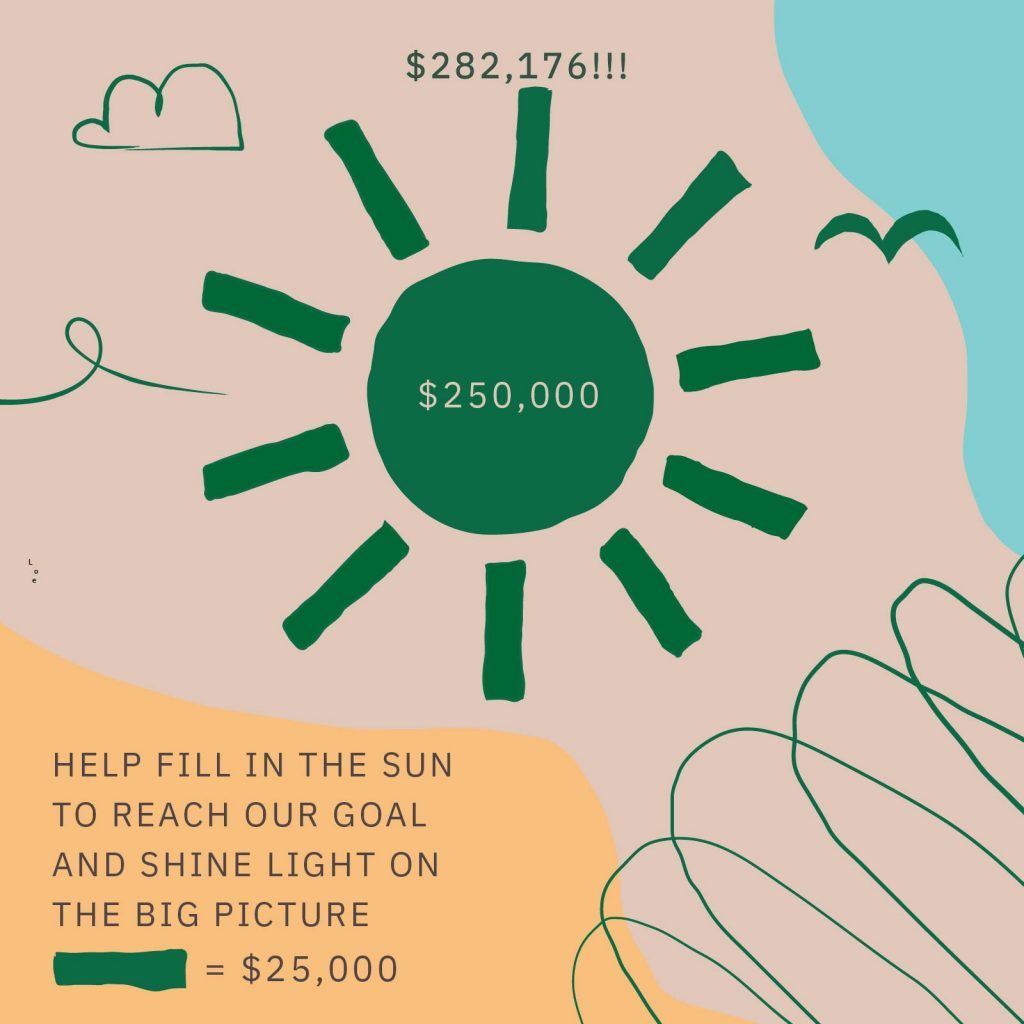 7/27/2020: So far we have raised $40,000 of our $250, 000 goal!
8/10/2020: $55,000 raised!
8/26/2020: $91,00 in gifts and commitments.
9/17/2020: $103,000 raised.
9/24/2020: $109,000 in gifts and commitments.
10/14/2020: $117,000 raised.
10/29/2020: $123,275 raised – almost halfway there!
11/6/2020: $133,000 in gifts and commitments – we are hopeful to make our goal by the end of the year!
11/20/20: We have raised $138,000 – a little over halfway and need your help getting to $250,000 by the end of the year. Please consider donating today!
12/4/2020: $152,500 raised! A little less than $100,000 to go – we are hoping for a great last month to raise these funds!
12/15/2020: $186,00 raised – 2 weeks left to give!
12/28/2020: $234,172 raised and just a little more than $15,000 to go!
12/31/2020: WE DID IT! $282,176 raised! Still time left to give – any additional funds will go to offset anticipated funds lost in 2021 due to COVID-19.