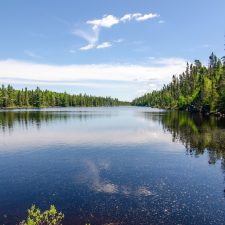 Our Guest Service Director at Adventurous Christians, Lina Swanson shares a message about  about practicing our value Live Good Stewardship. This is the fifth in a series where we will be sharing how we at CPM live into our six core values. 
Live Good Stewardship
"For since the creation of the world God's invisible qualities—his eternal power and divine nature—have been clearly seen, being understood from what has been made, so that people are without excuse." (Romans 1:20) This is one of the bible verses that come to mind when I think of CPM's core value "Live Good Stewardship". At AC we get the chance to envelop ourselves in God's creation and see and God's wonder and power through it. Watching the sunset from a big rock on the edge of a lake or snowshoeing through snow covered trees, I am always reminded of God's intentionality and care for this world that he has made.
Along with the opportunity to enjoy creation close up, we also have a responsibility to help care for creation. Lessening human impact on the wilderness areas helps it to thrive and be around for many more generations to experience. While on canoe trips in the Boundary Waters Canoe Area Wilderness we practice "leave no trace" wilderness ethics. These guidelines help us to minimize the effects of human travel through the woods.
When thinking about stewardship, I also think about how faithful God has been in providing physical resources like equipment and gear that are needed for retreats and canoe trips. This spring we were blessed by all the Portage Partner donations that made it possible for us to update our lifejackets, paddles and other trail gear. In order to be good stewards of these resources, so they can last as long as the ones we are replacing, we take great effort to care of our gear and equipment and teaching our guests the proper way to use and care for equipment as well.
To read our previous value highlights, click below: 
Reflect and Cultivate Diversity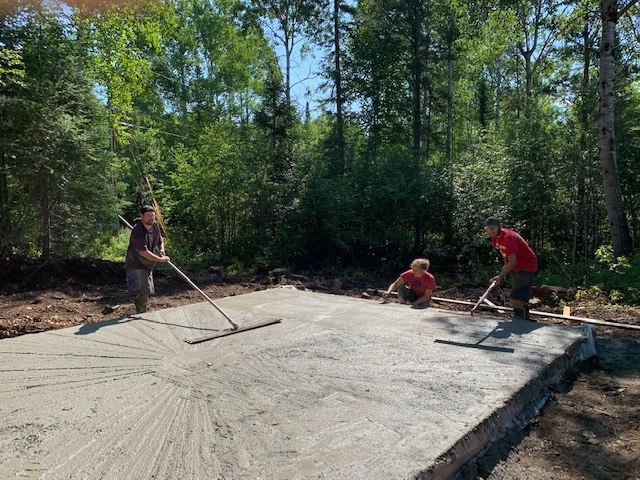 Greetings from AC! It has been an unusual summer for us up here on the Gunflint Trail. Our hands and minds have been busy looking and working ahead even as we miss the hustle and bustle of canoe groups every week.
With a small summer staff we devoted our efforts to rebuilding our Office and Sauna that burned down last summer. So far we have poured the concrete foundation and put up framing for the walls of the Sauna. We see God's provision in each step of this process through everything from blocks of good weather, volunteers coming to help and materials arriving. It's exciting and encouraging to see progress being made on this project and we are looking forward to closing in the buildings in the next couple of weeks.
Besides construction, we have been working on setting ourselves up for success by getting a head start on maintenance projects and making COVID-19 plans. Often in the summer months we don't have time to devote to maintenance projects, so we are taking advantage of these warmer months to get lots of work done. In adjusting to a new normal with Covid-19 we are making plans for how to run fall and winter retreat safely. This unusual season has given us an opportunity to work behind the scenes and prepare for our next season of ministry.  We are praying and hoping for God's heart to guide us as we make decisions now about things we don't know about yet or have control over in the future. Please pray with us about wisdom and future plans.