Our mission at Covenant Pines Ministries is to encourage campers to take their Next Step in Christian faith. We focus on this mission all year round, but during our summer ministry season we have the privilege of operating all four of our ministry centers; serving students, families and individuals at Covenant Pines Bible Camp, Adventurous Christians, Silver Beach Family Camp and Covenant Pines Off Site. After each summer of ministry, we like to share stories about how campers around CPM have taken next steps.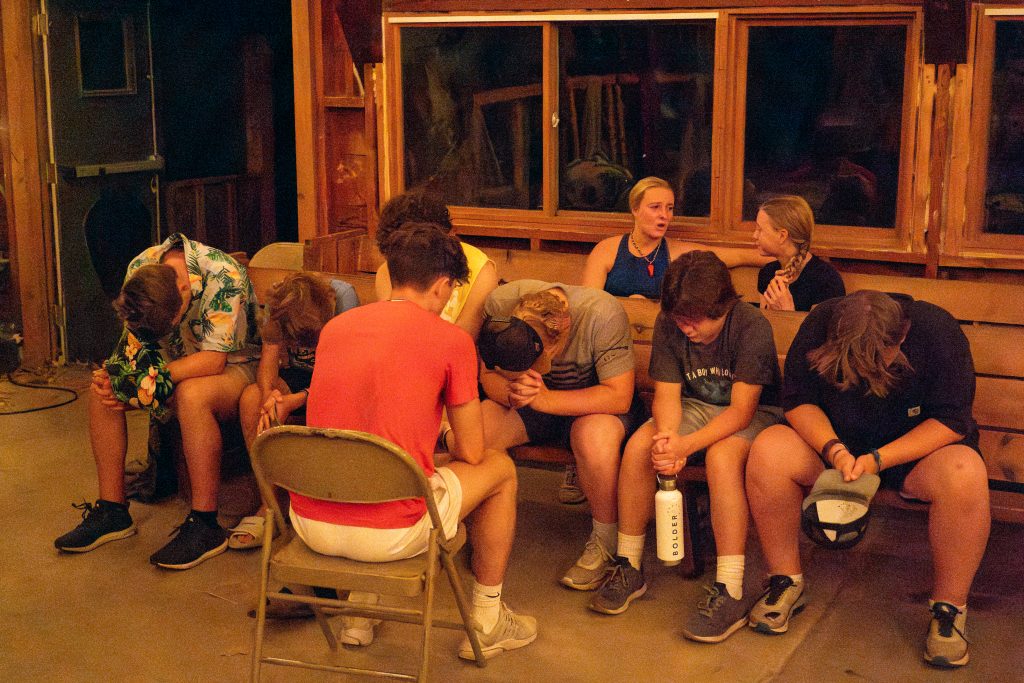 Covenant Pines Bible Camp: Campers at CPBC make commitments each week to dedicate their life to Jesus, make a change back home, start going back to youth group and more. This is truly the heartbeat of the summer and why we do what we do. One story that sticks out from this summer is from a high school camper who spent time at camp as a SWEAT. After this camper returned home, we were notified that this high schooler had made a personal donation to the Next Steps Campaign. We were so encouraged by this tangible next step of tithing by this camper!
Adventurous Christians: At AC, the challenge of a week on trail really helps people reflect on what their next steps are. This summer, one student while on trail felt particularly inspired by the leadership development on trail as well as the satisfaction of completing a canoe trip. In this student's trip reflection he mentioned that one day he hopes to be a guide at AC to help provide this experience to others. We love to see next steps like this!
Silver Beach Family Camp: One of the best things about Silver Beach Family Camp is the community that is created over years and years. These families see each other every year and get to know each other, watch each other's children grow up and families evolve. One Silver Beacher commented on the way Silver Beachers come back to each other every year and share stories of faith, and how they are able to encourage each other in their own walks with God.
Covenant Pines Off Site: One of the biggest and highly anticipated Off Site events each summer is our Covenant Pines Golf Tournament. The tournament is a fundraiser to raise money for camper scholarships. This year, we had a record breaking year for sponsorship. It was so cool to see businesses and individuals take their own next step in faith and generosity by sponsoring the event. Because of this, we were able to raise $16,000 for our camper scholarship fund – allowing campers to continue to take a next step in Christian faith.
These are just a few of the ways campers have taken next steps around Covenant Pines Ministries this summer. As we conclude another full summer of ministry, we look forward to continuing our mission as we transition into retreat season.