This summer, 46 summer staff and close to 1,500 campers have joined us here at Covenant Pines!
With numbers up from last year, we have had the privilege to serve more families and show the love of Christ to more students. We have been having a great time as campers enjoy their favorite activities around camp, including our newest additions: crate stacking and the big swing!
"Surf's Up" is this summer's theme, and speakers from all around the Midwest are preaching God's word to these campers about the importance of an eternal life with Christ. Many students are committing or recommitting their lives to the Lord with enthusiasm. We have been very lucky to see God work in the lives of so many young campers!
There is still space for our August Family Camp, August 14-17. Kara Stromberg, Director of Children & Families for the Northwest Conference will be joining us to speak – it will be a great weekend! Register online while there is still space available!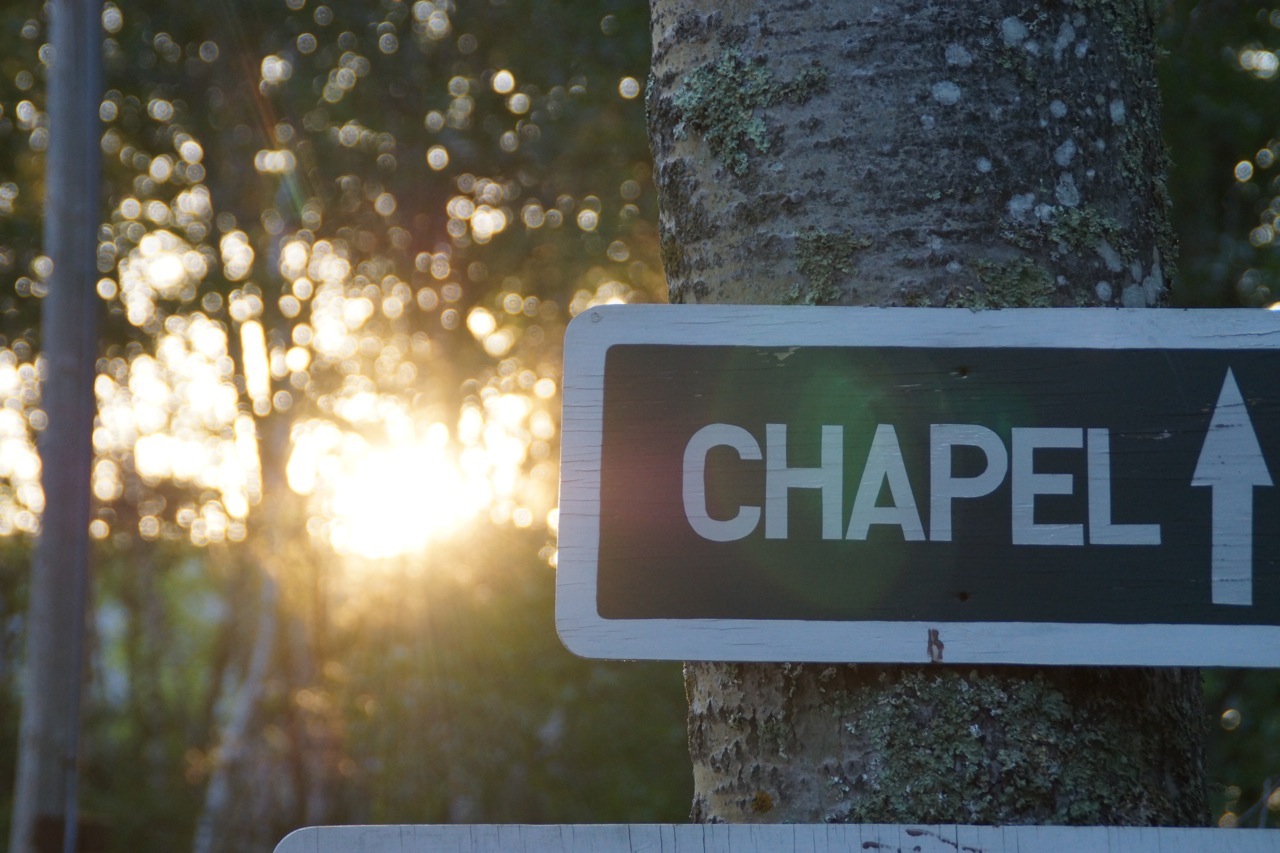 Story from Summer
At one of our recent Trailblazer camps, a young 4th grade boy named Trevor came to Covenant Pines. Trevor had been to camp a few times before and the counselors knew him well. They knew him because he was a little on the rambunctious side. One of our counselors, Sam, remembers very clearly having to talk to Trevor about his temper. Sam recalls a time when Trevor yelled at the speaker in the middle of her sermon and had to be removed from Chapel. So Sam felt a little uneasy when he saw that Trevor had been assigned to his cabin again.
For the first few days, Trevor displayed some of his usual behavior. But Sam noticed something different in him; a curiosity that was not present before. Everything changed on Wednesday night. We call Wednesday night "U Turn Night" because we offer campers a chance to make a decision to follow Jesus. We describe this decision as turning away from your old life and turning toward Jesus; making a U Turn.
On this particular Wednesday, Trevor's curiosity turned into conviction. Trevor asked Sam what happens when we ask Jesus into our lives. Sam told Trevor about how the Holy Spirit comes to live within us when we make that decision. When Trevor asked what that feels like, Sam said that it was indescribable and Trevor would need to experience if for himself. Upon hearing this, Trevor asked Sam to help him pray to ask Jesus into his life. When they finished the prayer, Trevor exclaimed, "I feel it! The Holy Spirit is in my belly!" Trevor grabbed a piece of paper out of his notebook and wrote "This is where Trevor became a Christian DO NOT REMOVE" and he taped it to the bottom of his pew. Later that night, as the other boys in the cabin were getting ready for bed, Trevor looked over to Sam, pointed to his belly and whispered, "It's still there!"
All the staff noticed a visible change in Trevor's attitude and behavior for the rest of the week. The incredible thing about working at camp is that God is doing these life-changing all the time. Every single day He is using this staff and this place to bring people into a closer relationship with Him. Thank you for all of your prayers and support for this ministry. You are a part of stories like Trevor's.